When Jeffrey asked me to come up with some sort of "Best of 2009" list for Awkward, I told him, "Listen, Hot Lips: I'm an old, crotchety douche bag who lives solely in the past… and not even my past! I'm talking about the past of some stinky old hippie who got beaten with pool cues at Altamont! I haven't seen ten movies in 2009 worthy of recommendation. I read maybe three books that were published this year, only one of which didn't give me the dry heaves. Albums? Do they even make those anymore? Yes, Jeffrey, I recommend you take your 'Best of 2009' project and stuff it into your tear ducts, because I bet that would hurt like a mother."
When Jeffrey stopped sobbing, he said, "Pretty please." Now, I'm not made of stone, so I told him I'd toss him a piece I was already posting on my own site: the award-winning* Psychobabble. He said, "Whatever." So, here's The Fifteen Best Old Albums That Were New to Me in 2009. Enjoy!
*Awards may be self-administered.
15. I've Got My Own Album to Do by Ron Wood (1974)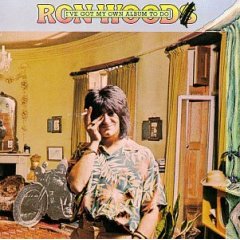 On the cusp of the collapse of The Faces and his recruitment into the Rolling Stones' ranks, Ron Wood went into the studio with a few buddies and a few bottles and cut a characteristically sloppy solo record. Surprisingly, I've Got My Own Album to Do wound up being more than a bundle of drunken jams. "Am I Grooving You" may be a dumb lyric slapped onto a lazy guitar lick and "Crotch Music" may marry a dumb title with dated jazz-rock fusion, but there are a surprising number of quality songs on this record. Wood duets with future fuehrer Mick Jagger on "I Can Feel the Fire", getting the record off to a rousing start (although it would turn into an even fierier item during live performances with The Faces), but the ballads may provide the most memorable moments of I've Got My Own Album to Do. "Far East Man", co-written with George Harrison, is gorgeously reeling, and "Mystifies Me", on which Wood goes pipe to ravaged pipe with Rod Stewart, is a lovely, ragged, countrified love song. Stewart also steps in to give a little boost to the Chuck Berry-esque rocker "Take a Look at the Guy" and mask Wood's drunkenly tuneless delivery of "If You Gotta Make a Fool of Somebody", but this remains Wood's show all the way through. (more…)