When Jeffrey asked me to come up with some sort of "Best of 2009" list for Awkward, I told him, "Listen, Hot Lips: I'm an old, crotchety douche bag who lives solely in the past… and not even my past! I'm talking about the past of some stinky old hippie who got beaten with pool cues at Altamont! I haven't seen ten movies in 2009 worthy of recommendation. I read maybe three books that were published this year, only one of which didn't give me the dry heaves. Albums? Do they even make those anymore? Yes, Jeffrey, I recommend you take your 'Best of 2009' project and stuff it into your tear ducts, because I bet that would hurt like a mother."
When Jeffrey stopped sobbing, he said, "Pretty please." Now, I'm not made of stone, so I told him I'd toss him a piece I was already posting on my own site: the award-winning* Psychobabble. He said, "Whatever." So, here's The Fifteen Best Old Albums That Were New to Me in 2009. Enjoy!
*Awards may be self-administered.
15. I've Got My Own Album to Do by Ron Wood (1974)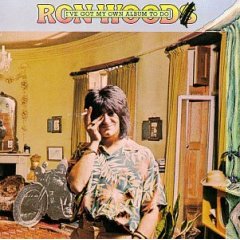 On the cusp of the collapse of The Faces and his recruitment into the Rolling Stones' ranks, Ron Wood went into the studio with a few buddies and a few bottles and cut a characteristically sloppy solo record. Surprisingly, I've Got My Own Album to Do wound up being more than a bundle of drunken jams. "Am I Grooving You" may be a dumb lyric slapped onto a lazy guitar lick and "Crotch Music" may marry a dumb title with dated jazz-rock fusion, but there are a surprising number of quality songs on this record. Wood duets with future fuehrer Mick Jagger on "I Can Feel the Fire", getting the record off to a rousing start (although it would turn into an even fierier item during live performances with The Faces), but the ballads may provide the most memorable moments of I've Got My Own Album to Do. "Far East Man", co-written with George Harrison, is gorgeously reeling, and "Mystifies Me", on which Wood goes pipe to ravaged pipe with Rod Stewart, is a lovely, ragged, countrified love song. Stewart also steps in to give a little boost to the Chuck Berry-esque rocker "Take a Look at the Guy" and mask Wood's drunkenly tuneless delivery of "If You Gotta Make a Fool of Somebody", but this remains Wood's show all the way through.
"Far East Man"
FEM – More bloopers are a click away
_______________________________________________________________
14. I Want Candy by The Strangeloves (1965)
If scientists were capable of distilling a beer-drenched party down to its essence, melting it like wax, and refashioning it into 33 1/3 revolutions of Rock & Roll revelry, the results would probably sound a lot like I Want Candy. We all know the stomping title tune (though more may know it via Bow Wow Wow's icy '80s remake than the hot-blooded original), and if that's your cup of malt liquor, you won't be disappointed by the rest of this record. With the exception of one token ballad (which doesn't even make it to the two-minute mark), there isn't a moment of respite as The Strangeloves bash out their tribal beats on originals like "Cara-Lin", "No Jive", and the garage-tastic "Night Time" (which scored a spot on Lenny Kaye's original Nuggets). They deliver equally electrifying covers of "Hang On Sloopy", "New Orleans", "Willie and the Hand Jive", and "(I Can't Get No) Satisfaction", which adds on the beefy horn section Keith Richards always wished for that song. Turn it up loud and do some keg stands.
"Cara-Lin"

_______________________________________________________________
13. You Baby/Let Me Be by The Turtles (1966)
Everyone already knows about the backlash against Bob Dylan when he made his transformation from topical folkie to absurdist Rocker (queue squeals of "Judas!"). Far less legendary is the similar path The Turtles took at the beginning of their career. Yup, believe it or not, the group best known for creating knowingly schlocky ditties like "Happy Together" and "Elenore" once had a following of serious folk fans, who gravitated to the band after it scored a hit with Dylan's "It Ain't Me Babe" and covered protest songs like P.F. Sloan's apocalyptic "Eve of Destruction". When The Turtles tackled Sloan's "You Baby", a wad of bubblegum thick enough to clog the works of Big Ben, the folkies' screeched their standard declarations of betrayal and headed for the exit. Thus The Turtles were left to develop into the hit-making machine we know and love today, but the shift was not a sudden one. Their second album You Baby/Let Me Be, is just about as striking a transitional album as there is, right down to its title, which name-checks the last of their folk-rock hits and the wonderfully poppy piffle that gave them their second wind. The rest of the album is no less schizo, trading off sardonic rallying-cries like the conga line-inspiring "Down in Suburbia" ("Nobody's ever un-American in suburbia / Everybody has a list of negros, Jews, and communists, and checks it off before their daughter marries…") and the bluesy "Pall Bearing, Ball Bearing World" with frivolous, frantic blasts of garage rock like "Flyin' High" (which features one of Al Nichol's hottest guitar riffs) and "Almost There", and the pure pop of "You Baby", "I Know You'll Be There", and "Just a Room". Regardless of what The Turtles attempt on You Baby/It Ain't Me Babe, they invariably get it right with their impeccable harmonies and tough backbeat, not to mention the guys' budding songwriting skills.
"Flyin' High"
TFA – The most popular videos are here
_______________________________________________________________
12. Montage by Montage (1969)
Keyboardist/composer Michael Brown had been the mastermind behind The Left Banke, the enchanting baroque-pop quintet responsible for "Walk Away Renee". When Brown wanted to retire from touring to take a more Brian Wilson-like studio role, the rest of the band balked and went their separate way (they also wanted to distance themselves from Brown's father, who was trying to step in as the group's manager). Brown barely paused before glomming onto a band called Montage and working his magic on their sole album. Arranging the vocals, providing his trademark elegant piano work, and co-writing all but one track, Brown essentially turned Montage into a Left Banke album. In fact, many regard it as a more worthy successor to the Banke's classic debut, Walk Away Renee/Pretty Ballerina, than their proper second album. Personally, I think this is unfair to the highly underrated Left Banke Too, which includes the definitive version of "Desiree", but Montage is, indeed, a fine album that sounds very much like a Left Banke record. Singer Vance Chapman is even a ringer for The Left Banke's Steve Martin. There are a couple of weak moments among the album's brief 25 minutes: "An Audience with Miss Pricilla Gray" is a music hall jaunt out of step with an otherwise moody collection of songs and "Men are Building Sand" has Chapman singing sour notes because Brown misguidedly wanted to create some disharmony to reflect the song's anti-deforestation message. Otherwise, this is a superb record that may not be The Left Banke album that never was, but will surely appeal to anyone who digs that group.
"I Shall Call Her Mary"

_______________________________________________________________
11. Radios Appear by Radio Birdman (1977)
Radios Appear is considered one of the best Australian Rock albums ever made, but I'd never even heard of Radio Birdman until reading Clinton Heylin's Babylon's Burning recently. I may be arriving late to the party, but I'm glad my invite didn't get permanently lost in the mail, because Radios Appear is one goddamn exciting Punk record. The lyrics are all shouted in unison not unlike those on the Strangeloves album a few notches up on this list. The rhythms are equally manic with odd exceptions, such as the smoldering Doors-homage "Man with Golden Helmet". Apparently, the version of Radios Appear I got my hands on is a 1995 reissue that juggles and embellishes on the original track listing, but as the reissue adds amazing tracks like the "Hawaii 5-0"-quoting "Aloha Steve & Danno" and the dark, delirious frenzy of "Non-Stop Girls", I'd feel remiss in recommending you hunt down the record as it was initially intended.
"Non-Stop Girls"

_______________________________________________________________
10. Hyaena by Siouxsie and the Banshees (1984)
On their fifth album, the tremendous A Kiss in the Dream House, Siouxsie and the Banshees finalized their transition from the strident fury of their first records to the frosty Goth-pop that remained their bread and butter for the remainder of their career. Record number six, Hyaena, is another masterstroke of cool melody and brittle production (which compliments Siouxsie's sound more than practically any other '80s artist). The two singles are among the band's best: "Dazzle", with its Walt Disney orchestrations and galloping beat, and the spooky, surrealist "Swimming Horses". The poppiest moment on Hyaena didn't make it to the radio, although I like to believe that "Belladonna" was an inescapable smash in some parallel universe. Less commercial but more evocative are the jittery "We Hunger", the controlled burn of "Take Me Back", and the spaghetti-western atmospherics of "Bring Me the Head of the Preacher Man", while "Running Town" rocks out to a tortured guitar riff. Music to play the next time you find yourself in the Arctic with nothing but a tab of acid.
"Belladonna"

_______________________________________________________________
9. Crimson and Clover by Tommy James and the Shondells (1968)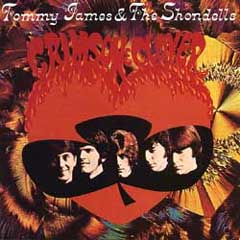 Tommy James and the Shondells' whole-hog plunge into psychedelia was one of the weirder moments in '60s Rock, yet it's a pretty short leap from the utter nonsense of "My baby does the hanky panky" to the utter nonsense of "Crimson and clover, over and over." By jettisoning the faux intellectualism that defined so much psych, the group frees themselves up so they can just get down to cranking up crazy sounds and hooks as candy-sweet as any of their earlier bubblegum hits. The title track is a monument of inspired insipidness and one of the greatest singles of the '60s, with its mind-melting tremeloed backing vocals and warped wah-wah guitars. The shimmering amphetamine-exultation "Crystal Blue Persuasion" and "Sugar On Sunday" were memorable singles as well, although the party-anthem throwback "Do Something to Me" sounds slightly out of place here (it's still a pretty exciting track, though). The album-only cuts are nearly as good as the hits: "Kathleen McArthur" is a pretty psychedelic ballad, "Breakaway" a hard-driving chunk of funk, and "Smokey Road" is swoony pop-soul. But the real undiscovered gem is a glorious explosion of acid-steeped insanity on which James finally reveals his true self: "Hello, banana, I am a tangerine." Just what I suspected all along.
"I am a Tangerine"
IAAT – Click here for more free videos
_______________________________________________________________
8. Unhalfbricking by Fairport Convention (1969)
Unhalfbricking did not hit me as immediately as Fairport Convention's subsequent album, Liege & Lief, but its rewards were worth the slight effort it took to root them out. Unlike Liege, which is nearly conceptual in its reliance on antiquated English folk, Unhalfbricking is a bit of a jumble. There are a couple of quirky covers— "Si Tu Dois Partir" (a Cajun-flavored, French language version of Dylan's "If You Gotta Go, Go Now") and an amorphously alluring rendition of the traditional folk song "Sailor's Song"— as well as definitive versions of Dylan's stately "Percy's Song" and his deliriously rollicking "Million Dollar Bash". Richard Thompson gets off two good originals with the quietly seething "Genesis Hall" and "Cajun Woman", a scorching slab of Rock & Roll, but it's Sandy Denny who supplies the classics. Her "Autopsy" pointedly recounts the death of a relationship while see-sawing between swirling waltz passages and a standard-time shuffle. The defiantly Zen "Who Knows Where the Time Goes" became a modern folk standard covered by artists ranging from Judy Collins to Nina Simone to Cat Power. No matter what the Convention attempts, it's all buoyed by Denny's powerful voice, Thompson's sassy guitar licks, and a hardworking rhythm section. Unhalfbricking may take a mercurial path, but it's one worth following.
"Million Dollar Bash"

_______________________________________________________________
7. Once Upon a Dream by The Rascals (1968)
Following the Sgt. Pepper's phenomenon, every band in late '67/early '68 was expected to whip up their own psychedelic freak-fest. To The Rascals' credit, they did not sacrifice their blue-eyed-soul strengths for over-reaching artiness even as Once Upon a Dream expands their sound with the usual post-Pepper trappings (weird sound effects, tape experiments, orchestrations, sitars, trippy segues). While this was The Rascals' first album to lack major hits (the groovy "It's Wonderful" barely poked its head into the top twenty), it hangs together as a complete listening experience better than any of their earlier records even though it's their most eclectic release yet. There's a little rustic blues ("Easy Rollin'"), a little urban blues ("Singing' the Blues Too Long"), a little New Orleans soul ("I'm Gonna Love You"), a little snaky Rock & Roll with jazz aspirations ("Please Love Me"), a lot of Brian Wilson-style orchestral grandeur ("Rainy Day"; "My Hawaii", the title track), and a rare raga rocker that actually delivers the raga and the Rock in equal proportions ("Bells/Sattva"). These disparate elements all add up to a minor masterpiece that should delight fans of the cosmic and the earthbound alike.
"Rainy Day"
RRD – Free videos are just a click away
_______________________________________________________________
6. Ghosts of Princes in Towers by The Rich Kids (1978)
Only a dope would dispute the importance of The Sex Pistols' role in establishing Punk as a major force. They were the genre's poster boys, the one Punk group your Grandpa has heard of. With his spiky hair, permanent grimace, shredded attire, Cockney yowl, and dentally-challenged grin, Johnny Rotten gave the genre a face. Steve Jones suggested Punk's danger when he told that "fucking rotter" Bill Grundy what he thought of him on live T.V. Sid Vicious proved it when he knifed his girlfriend in the Chelsea Hotel before O.D.ing. All historically significant incidents for sure. Their music, though? Eh. Yes, "Pretty Vacant", "Anarchy in the UK", and "God Save the Queen" are all great anthems, but taken together on The Pistols' only album, they are less interesting. For a genre built on brief, lo-fi, speedily spat-out songs, Punk is not best represented by The Sex Pistols' long, overly polished, mid-temp recordings, and Never Mind the Bollocks doesn't pack a level of excitement or memorability to match its looming reputation. Far more interesting— yet far less appreciated— is the band that Glen Matlock formed after he was allegedly kicked out of The Pistols for "liking The Beatles." As spurious as that story is, The Rich Kids certainly have a greater grasp of melody and variety than The Sex Pistols ever did. I know, I know, punk is not supposed to be about melody or variety, but let's face it, all the best Punk groups—from The Clash to The Damned to Siouxsie and the Banshees to The Buzzcocks—were melodic and eclectic (let's call The Ramones "the exception that proves the rule"). Ghosts of Princes in Towers fires blinding bullets like "Cheap Emotions" and "Put You in the Picture" that I find to be much more electrifying—much more Punk— than anything on Bollocks. But it also has moody dirges like "Strange One", with its twinkling organ line and massive, fuzzed out guitars; heavy Rock like "Hung On You"; and exhilarating power pop like "Young Girl", "Bullet Proof Lover", and the magnificent title track, which unashamedly displays Matlock's love of The Beatles. Most of the reviews you'll read of Ghosts of Princes in Towers dismiss it. Never mind those bollocks, though. This is the real classic to come out of the Pistols' camp.
"Ghosts of Princes in Towers"

_______________________________________________________________
5. Suddenly One Summer by JK & Co. (1968)
I discovered this ominous assemblage of funereal psychedelia while perusing Mojo magazine's "A-Z of U.S. Psych" this past spring. Everything I subsequently read about Suddenly One Summer compared it to All Things Must Pass. As George Harrison's masterpiece is one of my favorite albums, the comparisons were impetus enough to hunt down JK & Co.'s obscurity. Apparently, the album is so obscure that most of the people who've written about it haven't actually heard it, because it doesn't sound much like the Harrison record. With its backwards tape-loops, distorted guitars, bleary-eyed lyricism, and lysergic airiness, Suddenly One Summer is far much more psychedelic than All Things Must Pass. The morbidity of this music belies the fact that Jay Kaye was a mere 15-year-old when he wrote and recorded it. Tracks like "Nobody" (in which Kaye moans "My happiness is in a needle"), "Magical Fingers of Minerva", and "Dead" are chilling. Even the bouncy love ballad "Christine" and the incongruously spry "O.D." are coated in spooky somberness. Perhaps J.K. and his company of session men were so dour because they sensed Suddenly One Summer would be both their first and final album, but as such, it's a potent statement.
"Fly"

_______________________________________________________________
4. Power in the Darkness by The Tom Robinson Band (1978)
Tom Robinson was an upper-class kid with a serious identity disorder. His first group was Café Society, a folk trio that by most accounts was pretty terrible, but Robinson's songs must have indicated his talent enough to charm Kinks-leader Ray Davies. Davies signed Café Society to his newly formed record label, Konk, vowed to produce their debut album, and left the group to twist in the breeze while he pursued projects with The Kinks. Frustrated by Davies's inattention, Robinson jumped ship, adopted a Cockney accent, discovered punk, came out of the closet, and put together a fierce new band. Mind you, Tom Robinson was a street punk like Mick Jagger was a street fighting man, but there's still a righteous fury to Power in the Darkness that is every bit as authentic as the most politically charged statements by The Clash (and, lest we forget, Joe Strummer was the son of a foreign-service diplomat…not exactly a gutter upbringing). The rhetoric can be a bit heavy handed, but that does nothing to diminish the excitement of "Up Against the Wall", "Grey Cortina", "Aint' Gonna Take It", and "The Man You Never Saw". Robinson's audacious stance as the first openly gay rocker lends purpose to even his most cliché-riddled cuts. Power in the Darkness is also one of the more eclectic records to emerge in punk's earliest days. The electric-piano driven "Too Good to Be True" is a moody dollop of blues-rock, "The Winter of '79" borrows liberally from Springsteen's act, and the funky "Better Decide Which Side Your On" pre-dates similar efforts by The Clash by several years. The title track is a dramatic, swaggering anthem that couldn't sound more removed from the speed-and-spit revolution even as its message will get you raising your fist in the air like the image on the album cover.
"Man You Never Saw"
_______________________________________________________________
3. Move by The Move (1968)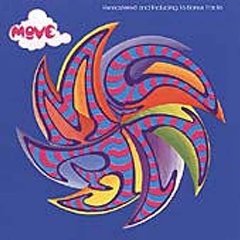 The Move have long been among my favorite British psychedelic groups, but I've somehow never plunged into their debut, perhaps because I already knew half of these songs and wasn't sure if the remaining tracks would provide sufficient revelations. For the uninitiated, the Birmingham quintet delivered childlike, sing-songy tunes with the vivid, pop-art explosiveness of the early Who. The Move released three of the greatest singles of 1967, but was slow to produce their first album. Finally appearing in March of 1968, Move included both sides of their previous two UK hits ("Flowers in the Rain"/ "[Here We Go Round] The Lemon Tree" and "Fire Brigade"/"Walk Upon the Water"), a handful of newly recorded originals, and a triad of covers. The covers range from red hot (a rendition of Eddie Cochran's "Weekend") to inessential (a too-faithful version of Moby Grape's "Hey Grandma") to bloody awful (the schlock-o-la standard "Zing Went the Strings of My Heart"), but the rest of the new recordings are worthy of sitting alongside the hits. "Yellow Rainbow" and "Useless Information" have all the melodiousness and Mod ferocity of the Move's best singles. The baroque ballad "Mist on a Monday Morning" may be less electric than the other tracks, but its overwrought arrangement of harpsichords, strings, and woodwinds makes it as spectacularly unsubtle as the rockers. "Cherry Blossom Clinic" mashes such orchestral elements together with electric instruments for a heady, bursting-with-color climax. When The Move began recording albums properly, they veered more into epic-length, indulgent experimentation (their next album, Shazam, features an 8-minute long remake of "Cherry Blossom Clinic" that incorporates a bizarre medley of classical pieces by Dukas, Bach, and Tchaikovsky), leaving the stitched-together Move as one of their few long-players to indicate what a great singles act they were.
"Cherry Blossom Clinic"

_______________________________________________________________
2. The United States of America by The United States of America (1968)
As a psychedelia enthusiast, I should have checked out the one and only album by The United States of America a lot sooner, because this is the most psychedelic album I've ever heard. Everything is layered with thick coats of spacey noise and experimental tape loops and filtered through various distortion and phasing effects. With an exotic line-up consisting of violin, synthesizer, harpsichord, calliope, fretless bass, an assortment of percussion, and the ultra-cool voice of Dorothy Moskowitz, The United States of America forgot to add one integral element of all psych—and all Rock— albums: the electric guitar. The complete absence of six-string may be the most radical quality of The United States of America, but like all great psych efforts, the songs are more important than any unconventional instrumentation or swathes of freaky effects. The United States of America is loaded with great numbers that leap into all the various nooks of the psychedelic fun house. There's floaty, Floydian atmospherics ("The American Metaphysical Circus", the astonishing "Cloud Song"), free-form freak outs ("Hard Coming Love", which features a distorted violin every bit as raunchy as Hendrix's axe), bracing energy rushes ("The Garden of Earthly Delights"), jaunty music-hall goofs (the defiantly weird "I Won't Leave My Wooden Wife for You, Sugar"), pseudo Gregorian chants ("Where Is Yesterday"), and avant garde epics ("The American Way of Love (Part I-III)". There is so much to dazzle the ear on The United States of America that it can probably be heard hundreds of times before revealing all of its intricate and outrageous layers. That this stuff remains so hummable makes it all worth while.
"I Won't Leave My Wooden Wife for You, Sugar"

_______________________________________________________________
1. Cast of Thousands by The Adverts (1979)
Time is very kind to some albums that were initially misunderstood. Cast of Thousands, the record that essentially destroyed The Adverts, is one of these. Released at the tail end of punk's first wave, fans and critics were baffled by T.V. Smith and the gang's decision to augment their raw and rough rockers with acoustic guitars, various keyboards, bells, and— weirdest of all—a full choir. Such accoutrements were highly unacceptable to blinkered listeners more concerned with the most restrictive Punk ethos than the kind of unfettered self-expression that set the best bands aside from the most disposable. The rejection of Cast of Thousands meant The Adverts' sophomore album was their last, which is near tragic considering what a tremendous record it is. The title song, which contains the choir that so appalled former fans, is a magnificent piece of music; as fierce and wild as The Advert's earlier singles, but epic and majestic as the greatest pop anthems. With T.V. Smith's feral screams on the outro vamp, "Cast of Thousands" is Punk's "Hey Jude" and every bit as thrilling as The Beatles' classic. "The Adverts" is a humorous bit of propaganda ("Pretty soon you'll be… living like the Adverts. Things could be worse") set to a driving rhythm augmented by glittering piano runs. The acoustic "My Place" is a beautiful melding of folk-rock and Punk-rock, and "Television's Over" manages to be brutal even as it's invaded by a carnivalesque organ and the return of that controversial choir. "I Will Walk You Home" is a dark, dramatic dirge with moody mandolins. Alas, all of this glorious music was tentatively tasted and puked out by Punks in the late '70s, but hearing it today reveals a true lost classic. Cast of Thousands deserves to sit alongside The Clash's London Calling and The Damned's Machine Gun Etiquette as one of the greatest albums by a Punk band that dared to smash out of the confines of the genre's primitive dogmatism.
"Cast of Thousands"

_______________________________________________________________